When to Replace Your Garage Door
How do you know when it's time to replace your garage door? A properly installed and maintained garage door can last for several decades, however, the time will come when it does need to be replaced. Many times the things you should look out for include visible differences in the look or performance of the door. Below are a couple obvious example images of doors needing replacement, as well as a list of other signs it is time to replace your garage door.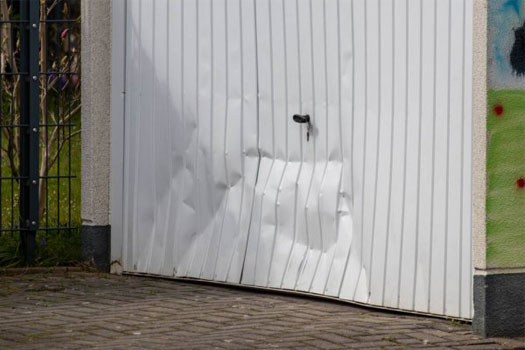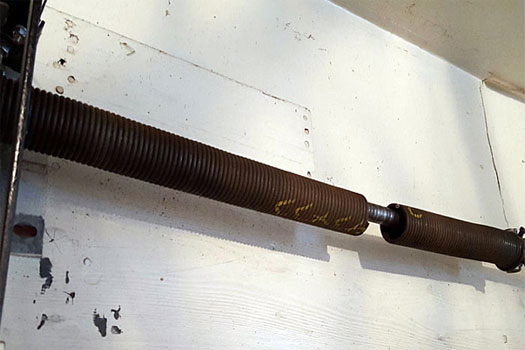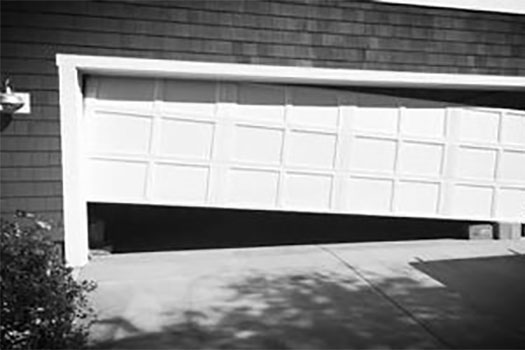 You Should Replace Your Garage Door If...
Your garage door is more than ten years old and has begun to falter.

Damage from general wear and tear:

Most garage doors are opened multiple times a day, thus leading to thousands of openings a year. Over the years, this can cause springs & cables to snap and potentially drop the door.
If you begin to notice it is noisier than usual, this can be a sign that there is debris buildup, which could lead to track misalignment.
Any weather damage is a sure sign to replace your garage door. Wind, rain, snow and UV rays all lead to natural damage, and issues of warping, rusting and discoloration. Other damage to your garage door could be broken windows, bent panels, etc. This damage can lead to your home having security issues and possibly further damage to your home or belongings.
 

You notice your door isn't properly opening or closing. This can be due to a multitude of reasons:

Garage door opener is faulty
Broken/damaged remote control or motor unit
Photo eye is out of alignment due to obstructions, dust, etc.
 

Noticeable signs of damage: 

Springs & cable are snapped, damaged or otherwise compromised. Broken tension springs are extremely noisy and more than likely can be heard throughout your home.
Dents and other damage to your garage door can greatly diminish your home's curb appeal and is a sure sign it is time for a new garage door.
 

Safety Hazard:

Faulty garage doors are a definite safety risk for your home and family. A garage door that doesn't operate properly can lead to burglary. If your garage door is more than ten years old, the technology is also more than likely out of date. This can be an issue when it comes to passwords and ensuring your home is secure.
 

Noticeable rise in energy costs:

Over time, your garage door's insulation will begin to diminish. This can lead to a hike in your energy bills each month. By replacing your old garage door, it can help you save money.
New garage doors have better insulation, which helps to maintain the temperature of your home, giving your heating or cooling systems a break.
New technology also means you can control your garage door from your phone, no matter where you are. This can save you money in the long run because you will only need to open your garage door when it is absolutely necessary. This technology can alert you if your garage door is opened, which can lead to peace of mind knowing your home, family, and belongings are safe.
If you notice any of these issues affecting your garage door, contact our team at Overhead Door Company of Metro Milwaukee™ today for a consultation!
---