Maximize Efficiency with a Customized Rolling Steel Door Solution
High-Speed Rolling Steel Door Saved Lippman Manufacturing on Energy Costs
As winter came and went, Lippman was faced with a daunting challenge: the absence of a high-quality steel rolling door in their garage which was causing significant heat loss and slower work pace. The door's slow opening and closing time was causing additional problems, as workers had to wait for the door to fully open, slowing down forklift traffic in and out of the facility. These delays were costing Lippman time and money.
The Benefits of Installing a High-Speed Steel Curtain Door for Your Facility
The solution to Lippman's problem came in the form of a high-speed 994 18x16 overhead steel rolling curtain door. This innovative garage door was specifically designed to meet the needs of busy commercial facilities like Lippman's, where forklift traffic is constant and efficiency is key. With the high-speed door, workers can move equipment in and out of the facility with ease, as the door opens and closes quickly to minimize delays.
But the high-speed door did much more than just improve efficiency. Its innovative design also solved Lippman's problem with heat loss. With its sturdy, insulated curtain, the high-speed door prevents cold air from entering the facility and warm air from escaping. This not only helps to keep workers comfortable, but it also significantly reduces energy bills by minimizing the need for heating. Lippman was thrilled with the results, and the high-speed door quickly became a crucial part of their daily operations.
See how fast the doors goes here!
Overhead Door of Metro Milwaukee Is For Your Facility
If you're facing similar challenges with energy bills and forklift traffic at your facility, consider installing a high-speed steel rolling curtain door like Lippman Manufacturing did. Not only will it help you save money on heating costs during the winter months, but it will also improve efficiency and productivity in your daily operations. We provide solutions like these and others for our commercial clients. To learn more about how our high speed rolling steel doors can benefit your business, contact Overhead Door of Metro Milwaukee today! We are highly reputable, with an average Google Business Profile Rating of 4.8 stars!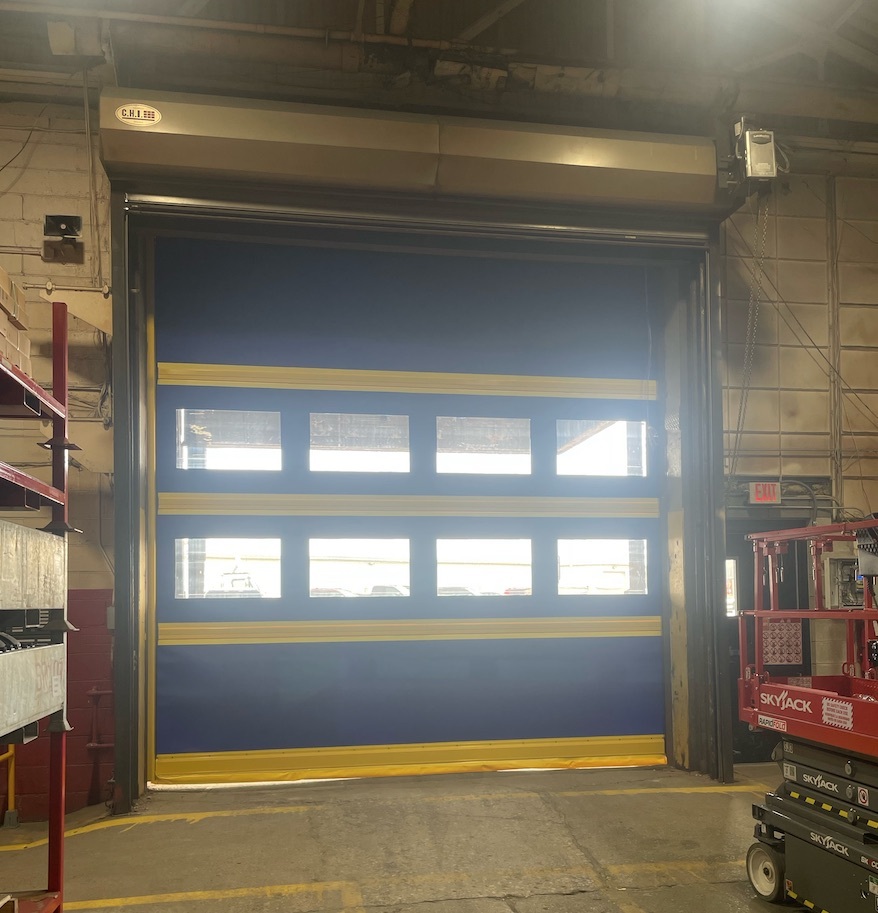 ---