Signs You Need To Repair Your Garage Door
Garage doors, just like anything else, require regular maintenance to ensure they continue to work properly. As a homeowner, one may not know what to listen or look for. Below are a few tell tale signs that your garage door may need repairs.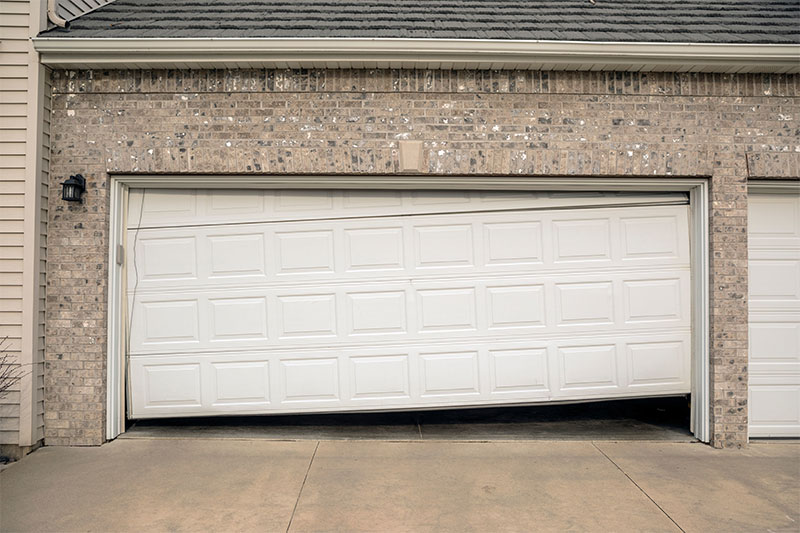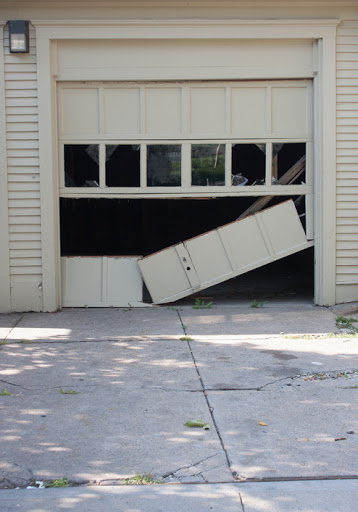 Your garage door makes a lot of noise – While a noisy garage door may be annoying, that may not be the only thing you should be concerned about. A noisy garage door may also be a sign that repairs are needed. For instance, if a grating or rumbling sound is being heard, this could mean that the torsion springs are malfunctioning. If it's a popping noise you hear, it could mean that certain sections are coming together incorrectly. If your door is dragging against the track, then you may notice a grinding sound. If you hear any of these sounds, it is best to contact a professional right away.
Garage door will not open or close – This issue may be as simple as something blocking the sensor or the garage door remote needing new batteries. However, it could also be more complicated, such as the door is off its tracks, the cables are loose or they have snapped.
Garage door has a delayed response or stalls when opening – A system of pulleys, springs, sensors and tracks are what operates a garage door. If one or more of these mechanisms is faulty or fails, it can greatly impact the working condition of your door. In some cases, these mishaps can be easily fixed, however, you will want to consult a professional to ensure the maintenance is done correctly.
Difficult to manually lift garage door when the release is disengaged – If you have realized your garage door is having some issues, you may release the opener, so you can manually open the door. However, if the door still won't open you may have broken cables or springs.
Your door won't close completely – Sometimes the fact that your garage door won't close can be just as frustrating as when it won't open. An open garage door, while being irritating, can also be a potential security risk, and cause your home to lose heat or conditioned air. Your door not closing could be caused by issues as minor as safety sensors being misaligned or as serious as damage to tracks, cables or springs.
Garage door is off its track – This problem can be very dangerous for you and your family. A garage door off its track is at risk for a sudden fall, which could cause damage or injury to you, someone you care about or your belongings. Typically, a garage door comes off its track when the alignment is off, which can be caused by broken cables or damaged rollers.
Automatic opener won't raise or lower door – As convenient as garage door openers can be, they can be just as inconvenient when they quit working. The most common issue is be dead batteries and this can be easily resolved by changing the batteries. However, on the occasion that this doesn't work a gear or motor may need to be replaced.
Broken or damaged garage door panels – Broken panels can cause a security risk, allow heating and cooling to escape, and are unsightly to look at. When a door becomes damaged, it can quickly turn into a more serious issue if not addressed in a timely fashion.

Garage door torsion or extension springs are broken – A problem with the garage door springs can be one of the most severe issues you can have. Garage doors operate using either torsion or extension springs. No matter which mechanism your garage door uses, both are under intense levels of tension when the door is closed. If these mechanisms become worn, they can snap and you will be unable to open the door. Springs should be replaced at the first sign of a problem, so as to avoid more issues down the road.
No matter what the issue with your garage door may be, you should always contact a professional so as to avoid injuries and/or further damage. Our team at Overhead Door Company of Metro Milwaukee™ is competent and efficient. We will complete the work to your satisfaction in a timely manner. Our service area includes all of southern Wisconsin from Lafayette to Kenosha to Sheboygan to Sauk County and everything in between! Contact us today for any issues you may be having with your garage door!
---