Racine County Overhead Garage Door Services
Overhead Door Company of Metro Milwaukee™ is proud to serve Racine County area's garage door needs. Since 1975, we have provided expert garage door service, making us a company you can trust. Our professional, friendly garage door technicians can provide help with repair, product instillation, and regular maintenance to help keep your overhead garage door working. Since we are an Overhead Door™ distributor, we can guarantee that our team is both well trained and knowledgeable enough to recommend the best door for you. Here are some of the services we provide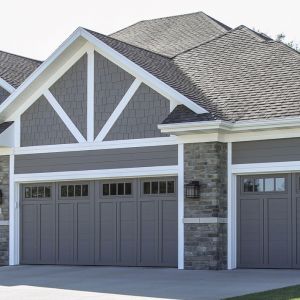 Garage Door Installation
When you want a garage door installed correctly, look no further than Overhead Door Company of Metro Milwaukee™. Our technicians will professionally install your garage door to the right specifications and measurements for your needs. This includes the door instillation itself, installing and connecting the door opener, and sealing the edge with weather stripping in order to keep out the elements.
Garage Door Repair
If your garage door is no long running smoothly, without rattling or shaking, then it's time to get it repaired. Our trained technicians are able to diagnose the causes of the issues your door is facing, and then fix them. Cables, springs, rollers, and tracks can all wear down and break. Getting these repaired quickly is key to preventing further damage to your door, and thus costing you more money.
Garage Door Replacement
Overhead Door Company of Metro Milwaukee™ is more than happy to help replace garage doors with a new model. Our trained personnel will help select the exact right model and style of garage door for your needs, be it a stylish new look or in order to match an existing door. We'll remove your old door, install the new one, and reconnect your opener. Making sure our customers are satisfied is our number one priority!
Overhead Door Company of Metro Milwaukee™ is excited to provide these services to the Racine County area. Whether it be installing a new door, replacing an old one, or making sure an existing door keeps working as it should, our qualified and trained technicians can be trusted to meet your overhead garage door needs. If you are in search of a new, long-lasting industrial/commercial or residential garage door, fire garage door services, garage door repair, garage door replacement, or a garage fire protected door, call 414-769-0487 or contact us for an appointment. One of our team members will assist you with any residential or commercial garage door questions.